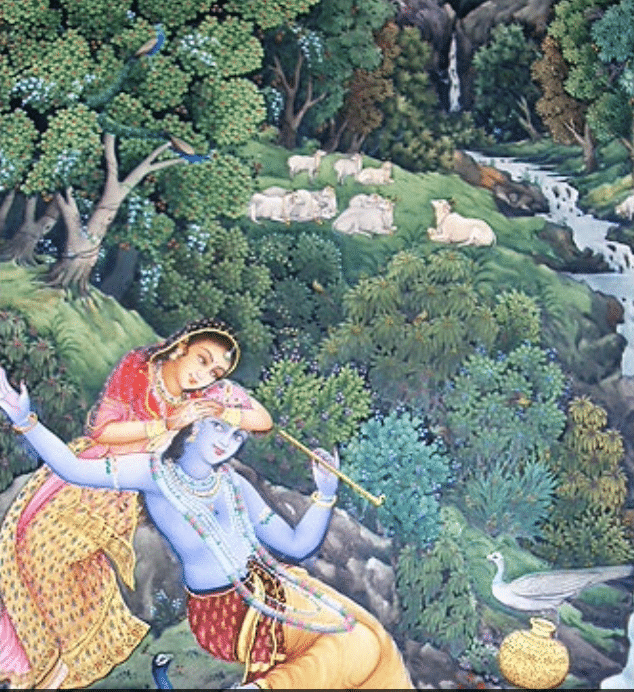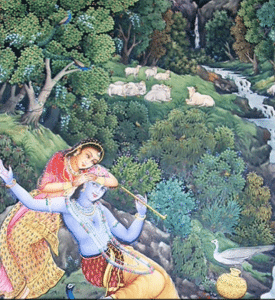 Our chief furniture maker in Udaipur used to be a "miniature artist", a tradition that has long been associated with the lake city, and examples of miniature paintings can be seen throughout the shops and cafes that surround lake Pichola. Traditional Hindu scenes are painted on to silk or paper with incredibly fine brushes, some with only one hair, and the level of detail is truly stunning.

As the tourist trade in Udaipur fell away somewhat due to the global recession, with tourists having less expendable income to buy paintings and gifts, our talented artist turned his hand to the design and manufacture of Indian inlay furniture. He is still involved with the teaching of the art of miniature painting and we still buy his art work for our shop in Brighton. Some examples can be seen here. Since he has switched his talents to project managing the production of bone inlay and mother of pearl inlay furniture some of the projects on which he has worked are truly stunning. He was commissioned to work on a mosque in Kuwait and crafted these 10ft high mother of pearl mosque doors.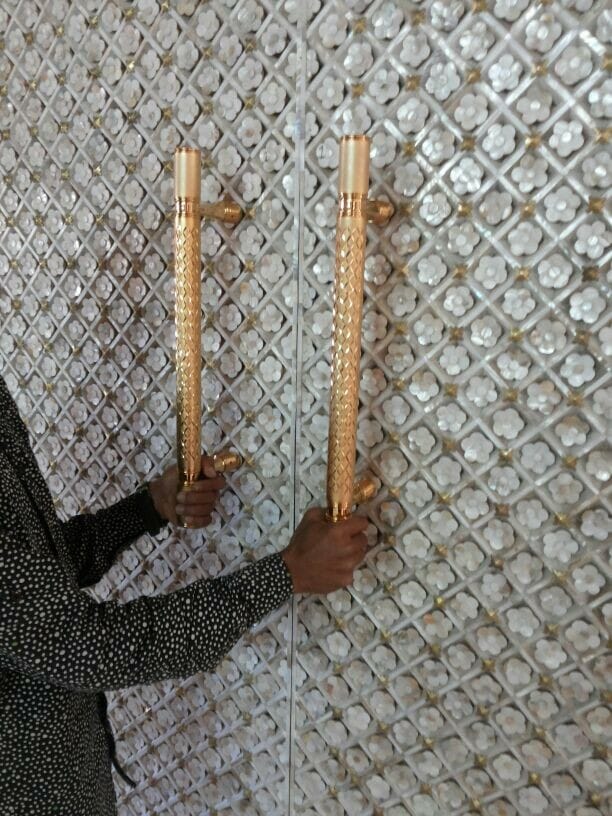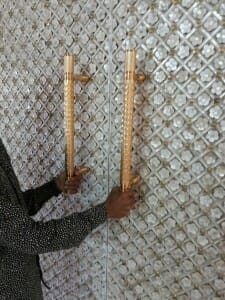 Due to the network of artisans in Udaipur, and his families' long tradition of working in this area, our suppliers have excellent connections in the Palaces and hotels of the region. This has lead to them being commissioned to work on some of the most beautiful and opulent residences and havellis in Rajasthan. As can been seen in these i
mages they have created mirror inlay wall panels in truly incredible rooms, and have made bone inlay Ram's head chairs for luxurious dining rooms.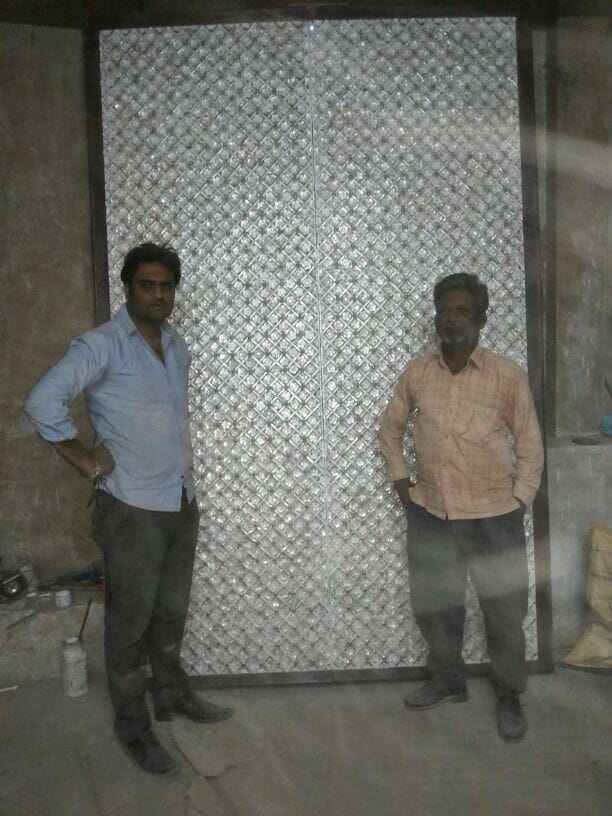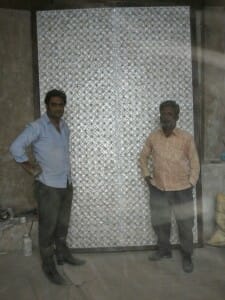 We hope that the fact our suppliers' talents are fit for the finest hotels and havellis in the region fills our customers with confidence. Since we are currently the only
Western clients that these highly skilled artisans make Rajasthani furniture for, we can ensure a high degree of focus on our orders. This, along with our very close relationship, is the key factor in us being able to extend our bespoke order service to our customers around the world.
We have recently developed a "drop testing standard" of packaging that enables us to ship around the world with confidence. Thick layers of foam sheeting, corrigated cardboard, bubble wrap, foam corners and reinforced cardboard boxes ensure that our furniture remains undamaged even when dropped from a meter off the ground. This enables us to insure the goods to 100% of their value, so customers really can order in confidence. Please email bespoke enquiries to info@irisfurnishing.co.uk