Our most creative and inspired chief inlay furniture designer has been at it again. With typical artistry he has created this solaris geometric bone inlay chest with a matching bone inlay bedside. Iris is going to add this one to the range, as usual you can order this new pattern in any colour, with bone, mother of pearl or acrylic inlay.
Check out this solaris geometric bone inlay cupboard. The intriguing festival of geometry expressed in the pattern is laid out with extreme skill and precision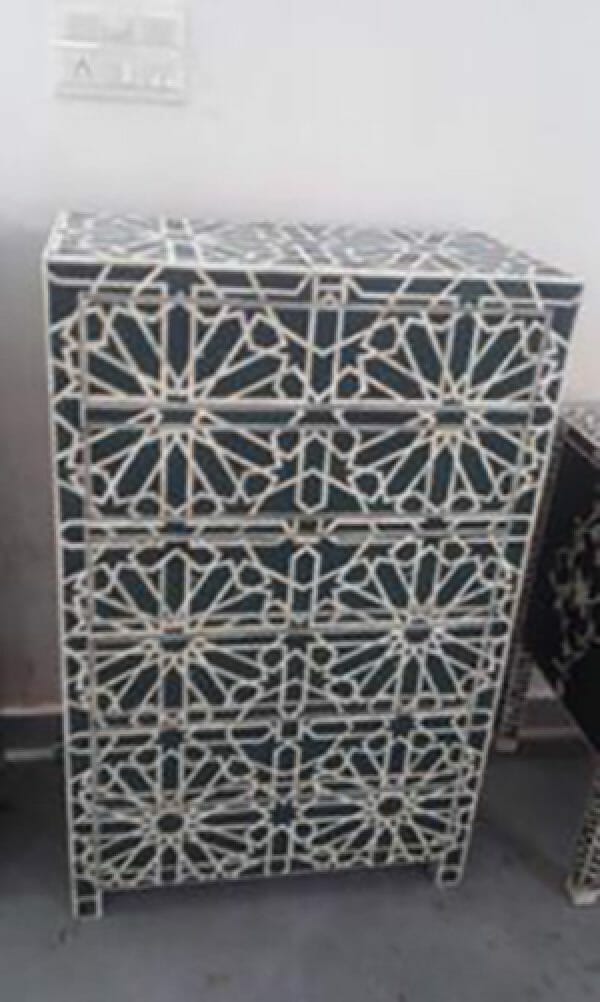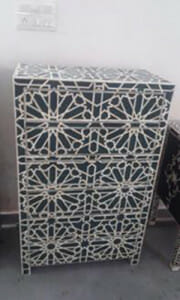 We could apply this bone inlay pattern to chests of drawers, inlaid dressing tables, mother of pearl inlaid coffee tables even wardrobes. Imagine a black double doored wardrobe with the solaris pattern in iridescent mother of pearl, or the more subtle look of a solaris white bone coffee table. The possibilities are endless.
How about this playful Woven pattern. Interlaced bone pieces are inlaid into chests of drawers or console tables to give the weave effect seen here. This image shows the table before the resin is filled in.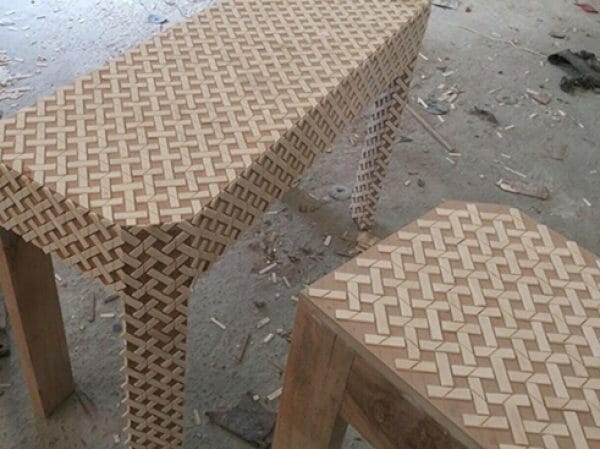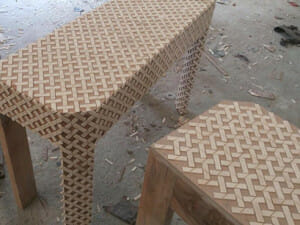 Here you can see the finished articles, a woven black bone inlay console table and a woven black bone inlay chest of drawers.
We love the way our designer has crafted the angle on the front legs of both the chest and the console. Customers are invited to order this woven inlay pattern in absolutely any colour, in bone, in mother of pearl or in acrylic.
The last of these hot off the press new patterns is seen in this mirror below. If any of our customers would like to order this mirror simply send an enquiry through to info@irisfurnishing.co.uk and refer to the new linear pattern. We have yet to see what this pattern is like when applied to larger furniture items rather than this mirror frame.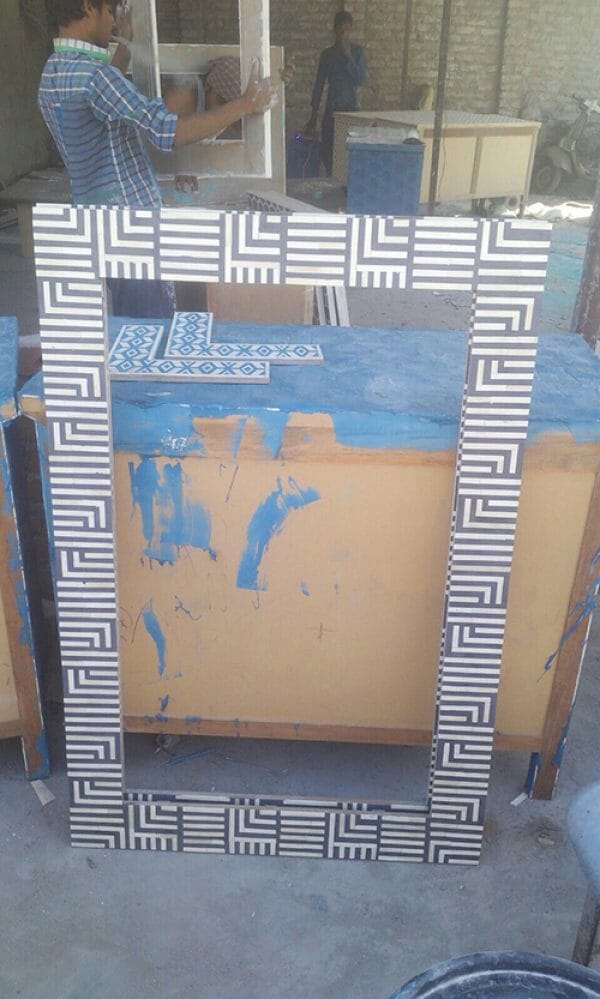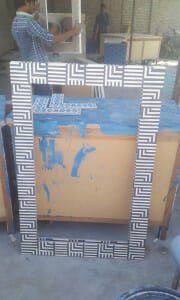 Please send email enquiries to info@irisfurnishing.co.uk, if you are interested in ordering a bespoke piece simply send through your preferred dimensions and a brief description, along with the inlay material and we will reply promptly with a quote.